6. Takuya Aoki - 青木 拓矢 - 16 Sep 1989 - 179cm / 72kg

In what was his third season with the club, 2010 was when Aoki finally made the breakthrough to become a first-team regular. The Squirrels had high hopes for him when he originally signed from the renowned Maebashi Ikuei high school, but it would be fair to say that since then Aoki hasn't quite fulfilled his promise, despite long-term involvement with the U22 national team. Will 2011 be the year he becomes a star?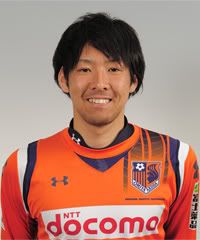 8. Keigo Higashi - 東 慶悟 - 20 Jul 1990 - 178cm / 69kg - NEW

Another U22 international, Higashi made his J1 debut for Oita Trinita in 2009 while still only eighteen and he already has more than fifty league matches under his belt. It will perhaps be unlikely to see him start for Omiya at the beginning of the season, bearing in mind Higashi is set to be in competition for captain Chikara Fujimoto's place, but this exciting-looking player ought to get enough opportunities throughout the course of the year.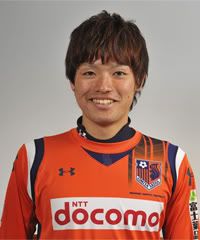 11. Chikara Fujimoto - 藤本 主税 - 31 Oct 1977 - 168cm / 68kg

Ohhhhh great. Another year, another contract for club captain and veteran Fujimoto, whose concrete contributions to the Ardija cause are by now so far in the past that many fans find it hard to remember anything much since his goal against Kashiwa Reysol in late 2005. Presumably he'll get a starting place again but at least coach Jun Suzuki was happy to substitute Fujimoto in 2010, so we should get more of glimpse of Omiya life post-Chikara. Oh happy day.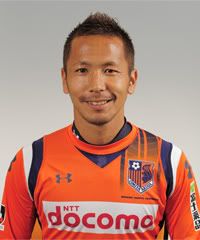 16. Jun Kanakubo - 金久保 順 - 26 Jul 1987 - 170cm / 64kg

A second-season wide midfielder, Kanakubo actually turned into one of the success stories of 2010, when in his rookie year he managed nineteen league appearances and even chipped in with a couple of goals, including a vital headed winner against FC Tokyo. New arrivals and the redeployment of other squad members like Daisuke Watabe mean that Kanakubo may actually find it tougher to get playing time this season than last.




17. Kota Ueda - 上田 康太 - 09 May 1986 - 174cm / 68kg - NEW

24 years old and signed from Jubilo Iwata, Ueda is a key signing for Ardija, as the club aims for its highest-ever J1 placing. Capable of playing across the midfield, Ueda looks set to take one of the more central, withdrawn roles, from where he will have time to spot opportunities further forward and dictate the direction of play... I hope. And I also hope Ueda won't pick up any injuries, given that he has something of a track record in that department.




18. Hayato Hashimoto - 橋本 早十 - 15 Sep 1981 - 175cm / 63kg

2011 will be Hashimoto's eighth season as a Squirrel and yet even now he has fewer than a hundred league games to his name. Previous coach Jang Wae Ryong rated him highly enough, unexpectedly shifting Hashimoto from the wing to a central role for most of the 2009 season, but Suzuki was a lot less keen and as such it's hard to believe that the 29-year-old will be much more than a substitute this year.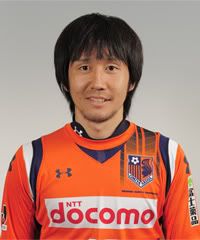 23. Shin Kanazawa - 金澤 慎 - 09 Sep 1983 - 174cm / 67kg

Despite being only 28 Kanazawa can probably be described as a veteran, especially as his Omiya career dates back to 2002. The last couple of seasons have been particularly successful as he's claimed a regular first-team spot in the middle of midfield with a series of energetic, tough-tackling performances. But Kanazawa is for 2011 in competition with Kota Ueda and Takuya Aoki for the two central positions - and he could be the one to lose out.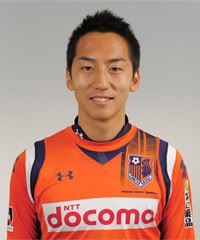 25. Taisuke Miyazaki - 宮崎 泰右 - 05 May 1992 - 167cm / 62kg

Miyazaki was last year's candidate to be promoted from the youth team and he did actually manage a handful of brief appearances in the first team, demonstrating a fair bit of skill and imagination as a wide midfield player. He's only eighteen and has a fight on his hands to get noticed, but the tricky Miyazaki's saving grace may be that he brings something just that little bit different to Jun Suzuki's squad.




27. Masakazu Kihara - 木原 正和 - 19 Apr 1987 - 164cm / 60kg

Signed from university football a year ago alongside Jun Kanakubo, in contrast with Kanakubo the teeny tiny Kihara never had much opportunity to see first team action. It's hard to see the situation changing in 2011 and he'll surely be relying on injuries to other players in order to make his way into the starting line-up. A year on the substitutes' bench at best would seem to beckon for Kihara.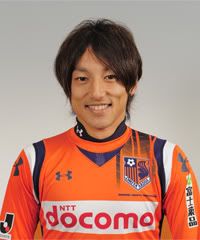 30. Daisuke Watabe - 渡部 大輔 - 19 Apr 1989 - 170cm / 67kg

2010 when Watabe actually Did It. Like Taisuke Miyazaki, he's a youth-team product but since getting into the first team squad in 2008 Watabe didn't get much of a look-in until the arrival of Jun Suzuki, who seemed happy to use a notional striker either as an overlapping wingback or a winger. Two brilliant assists in the end-of-season draw with Albirex Niigata highlighted Watabe's skills and although it would have been great to see him score a goal himself, for the coming season he's now a real contender for a starting place.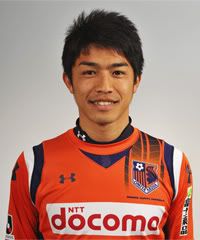 *