2. Taishi Tsukamoto - 塚本 泰史 - 04 Jul 1985 - 177cm / 68kg

Diagnosed as suffering from cancer of the knee during the close-season a year ago, Tsukamoto's heartrending press conference at which details of his condition were announced will remain imprinted on the minds of everyone who has seen it. To their great credit the Squirrels have again kept him on a playing contract with his old squad number, more than just a gesture but a practical demonstration of support as a young man continues his recuperation after surgery and chemotherapy.




4. Yuki Fukaya - 深谷 友基 - 01 Aug 1982 - 180cm / 73kg

It was hoped that in 2010 Fukaya would form with Mato Neretljak one of J1's strongest central defensive partnerships, but for a variety of reasons that simply did not happen. Fukaya was expected to be a truly key squad member but although he mostly kept his place when fit, in all honesty the ex-Oita Trinita man was a disappointment. Speedy forwards in particular caused him big problems and it could be that the arrival of Kim Yong Gwon spells a year on the substitutes' bench for Fukaya.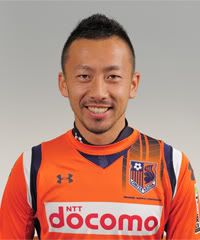 13. Daigo Watanabe - 渡邉 大剛 - 03 Dec 1984 - 171cm / 62kg - NEW

After eight years and no fewer than three relegations with Kyoto Sanga Watanabe finally moves on to the bright lights of Saitama. For Omiya supporters the Nagasaki native will probably be best known for a stunning shot that he scored against the Squirrels in a league match in early 2008, but for the coming season Watanabe looks set to bring to the squad a level of competition on the right-hand side of defence. Not an obvious first choice, but then everyone said the same about Shusuke Tsubouchi last year.




14. Shusuke Tsubouchi - 坪内 秀介 - 05 May 1983 - 180cm / 75kg

When he arrived at Omiya a year ago on loan from Vissel Kobe via Oita, no-one expected Tsubouchi to be more than a reserve for higher-profile colleagues like Yuki Fukaya and Neretljak. Some fans observed ominously that his teams had an unfortunate habit of being relegated. But in fact, Tsubouchi was the unsung Ardija star of 2010, an unfussy but reliable central defender with excellent positional sense, who kept Mato Neretljak out of the team and can expect to be a first choice this year too.




20. Kim Yong Gwon - キム ヨングォン - 27 Feb 1990 - 186cm / 74kg - NEW

One of the very few bright spots of FC Tokyo's shock relegation season, in making the move to Omiya there is a lot of pressure in young Kim's shoulders. For he takes the place in the squad of Mato Neretljak, a player who had experience to go with his considerable physical stature. Kim turns 21 a few days before the 2011 season starts and some would say that it is be asking a lot for Ardija to rely on someone in a key position who has fewer than 25 league games under his belt. Will he have the quality to silence any doubters?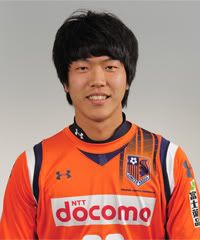 24. Norio Suzuki - 鈴木 規郎 - 14 Feb 1984 - 177cm / 78kg

Signed in mid-season 2010 after a spell in France with Angers, Suzuki had experience of a J-League career dating back to 2002 to bring to the Omiya table and he quickly slotted into the team as a utility player capable of appearing in defence or midfield, mainly on the left-hand side. Not the most eye-catching member of the squad, Suzuki nevertheless proved himself doggedly determined and possessed of an enormous amount of energy, as well as being among the best taker of set pieces at the club.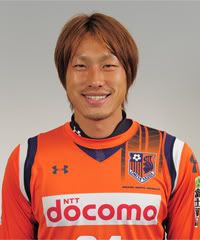 26. Kazuhiro Murakami - 村上 和弘 - 20 Jan 1981 - 178cm / 74kg

One of the Squirrels' main signings a year ago, Murakami was previously a regular in the Kawasaki Frontale side that had in 2009 finished second in the league. As with Yuki Fukaya, things didn't go quite as well as had been hoped for Murakami, who often seemed to find it difficult to mesh with his team-mates. There were glimpses of what he could do, such as the overlapping run and cross for Naoki Ishihara's late equaliser in the crucial end-of-season draw with Vissel Kobe, but Murakami has something to prove this year.




28. Shunsuke Fukuda - 福田 俊介 - 17 Apr 1986 - 186cm / 83kg - LOANED TO KATALLER TOYAMA, JULY

A big, physically imposing centre back who is entering his third season with Ardija after having graduated from Hosei University. Fukuda has made just a handful of appearances in league and cup competitions over the last couple of years and is still likely to be only fourth or fifth in line for a place in the team. He's a strong lad and it seems to be almost a matter of time before he gets loaned out to a J2 team to pick up more match experience.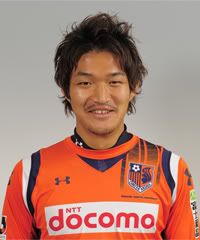 32. Arata Sugiyama - 杉山 新 - 25 Jul 1980 - 167cm / 68kg

A year ago it was surprising to see a then 29-year-old who had played most of his career in J2 get signed, but with Tsukamoto tragically unavailable the first team right-back spot seemed to be Sugiyama's to lose - and he lost it. Most of the time coach Jun Suzuki seemed to prefer converted forward Daisuke Watabe on the basis that while their defensive capabilities were broadly similar, Sugiyama offered a lot less of an attacking threat on the overlap. There are still question marks as to whether he has the class to be a regular J1 player.




33. Shotaro Kudo - 工藤 将太朗 - 20 Jun 1993 - 181cm / 66kg

Teenager Kudo is a high-school student who unusually earned himself promotion in the autumn last year from Ardija's youth set-up to the first team squad. Fans will be aware of the poor record of ex-youth team members when it comes to the big boys' league, Ryohei Arai being the last skinny kid to walk the same path; Arai is now on loan at J2 club FC Gifu. Omiya need a good source of young talent and as such it's to be hoped that Kudo will be able to make the grade.




34. Yosuke Kataoka - 片岡 洋介 - 26 May 1982 - 179cm / 73kg - NEWish

Well, here's a player I never thought I'd have to bother with again. Sold by Omiya to Kyoto Sanga a year ago, it seemed extraordinary to some Squirrels fans that a J1 club should been keen enough to pay money for a player who never really convinced as a first-teamer despite having been on the Ardija scene for five seasons. To be fair Kataoka did a respectable job alongside Mato Neretljak in 2009, but having been mystifyingly re-signed he won't - surely - be more than a reserve this time.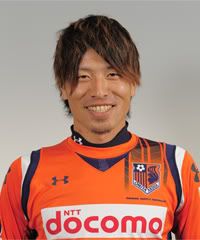 *