7. Lee Chun Soo - イ チョンス - 09 Jul 1981 - 173cm / 63kg

A former international for South Korea, Lee joined Ardija midway through 2010 and immediately went into the team as a partner up front for Rafael. Indications are that he looks likely to start 2011 as Omiya's main front player in a revamped 4-5-1 formation - but although Lee is very speedy and has undoubted skill, he actually isn't that much of a goalscorer. Whether that's the best use of Jun Suzuki's resources remains to be seen.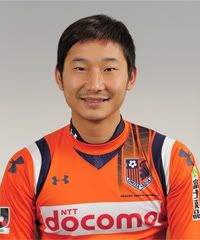 9. Naoki Ishihara - 石原 直樹 - 14 Aug 1984 - 173cm / 61kg

2010 was when Ishihara emerged as a player of true J1 quality. Unquestionably the best close-range finisher at the club, he's tough, fast and evidently happy to be kicked all day long by bigger defenders if it means he'll get a chance to score. Even so, the former Shonan Bellmare player has been squeezed out by the signing of Lee Chun Soo, so it could be that Ishihara will have to be content with developing his reputation as a super-sub.




10. Rafael - ラファエル - 27 May 1983 - 190cm / 80kg

Along with goalkeeper Takashi Kitano, Rafael is arguably the only player guaranteed a place in Ardija's starting line-up. Certainly a case could be made for his having saved Omiya from relegation in 2009, with his quality and unselfish ability to bring team-mates into the play. Last year Rafael underlined his importance to the Squirrels and one of the highlights of the close season came with the announcement that he would be staying at the club for another year.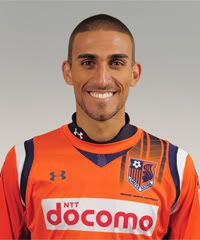 29. Shintaro Shimizu - 清水 慎太郎 - 23 Aug 1992 - 176cm / 71kg - NEW

Teenager Shimizu joins Omiya for 2011 fresh out of high school football, where he starred for Saitama's Seibudai in the January national high school tournament. Certainly Shimizu looked impressive enough at that level and he scored a lot of goals, but J1 is of course another matter. A year of hoping to be a substitute in a Nabisco Cup group match would seem to lie ahead.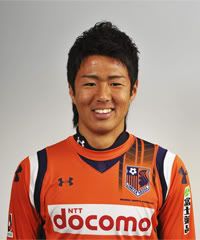 37. Rodrigo Pimpao - ホドリゴ ピンパォン - 23 Oct 1987 - 178cm / 69kg - NEW - LOAN FROM 03 AUG 2011 UNTIL 01 JAN 2012

Joined Omiya on loan halfway through the 2011 season when it was suddenly noticed that only having four forwards wasn't really sustainable. Rodrigo Pimpao spent the first half of the year at Cerezo Osaka, scoring four goals, but the Cherries didn't take up their option to extend his loan from Vasco da Gama. So how's he going to be used? Instead of Chun Soo? Chikara Fujimoto? Will he be yet another barrier in the way of Naoki Ishihara and a regular first-team spot? Only Jun Suzuki can know.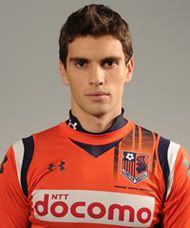 *