10. Rafael - ラファエル - 27 May 1983 - 190cm / 80kg
It would be easier to write these profiles if we had any idea of what Jun Suzuki is thinking - assuming he is actually thinking something - about how Omiya might play in 2012. Rafael is a good example of that type of uncertainty - a skilful player, for sure, but one whose style fundamentally makes Omiya's attacking play slow down at points when it should be speeding up. How will Rafael blend with the faster wing play hinted at by the presence in the squad of Cho Young Cheol and Keigo Higashi? Is he that much of a goalscorer that he can get Ardija into the top half of the table?
27. Masahiko Ichikawa - 市川 雅彦 - 17 Sep 1985 - 170cm / 67kg - NEWish
A truly mystifying decision was that which led Ichikawa to return to Omiya after spending 2011 on loan and on the bench at J2ers Tokyo Verdy. Ichikawa is a nice guy and keen as mustard to play football and score goals, but come on. If he wasn't good enough to get a starting place for a mid-table second tier team, how can he be good enough to get a place in our squad?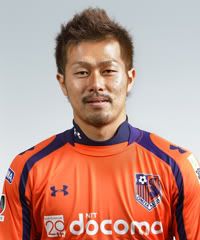 29. Shintaro Shimizu - 清水 慎太郎 - 23 Aug 1992 - 176cm / 71kg
Teenager Shimizu joined Omiya in 2011 fresh out of high school football, where he starred for Saitama's Seibudai in the national high school tournament. Certainly Shimizu looked impressive enough at that level and he scored a lot of goals, but J1 is of course another matter. He got a sniff of the first team last year, but only in the occasional five-minute burst as a late substitute; maybe he'll get more of a chance this year.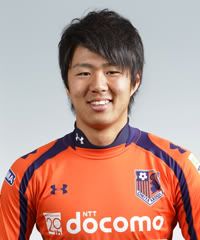 32. Yu Hasegawa - 長谷川 悠 - 05 Jul 1987 - 187cm / 78kg - NEW
A big burly striker brought in as replacement for, and I can hardly bring myself to type these words, the departed Naoki Ishihara. Now fair's fair. Ishihara and Hasegawa are clearly very different types of players. And it could be that the big-guy-in-the-middle-with-two-fast-wingers will work for Suzuki. And it has to be said that Hasegawa has spent a lot of time with struggling teams. But, you know, three goals in the last two full seasons? Is that really good enough? Really?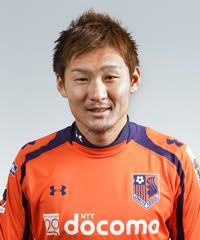 *