5. Carlinhos - カルリーニョス - 04 Mar 1983 - 170cm / 69kg - NEW
OK, here's where it gets serious. Can Carlinhos really be the player that Ardija fans have been looking for ever since the club moved up to J1 all those years ago? Someone to drive, direct, control and dominate the midfield? Someone with passing ability and vision, but yet bite in the tackle too? All that we know so far is that he ran the show after half time in the pre-season friendly against mighty Hangzhou Greentown... which obviously is not much to go on. Fingers crossed that Carlinhos turns out to be the real deal.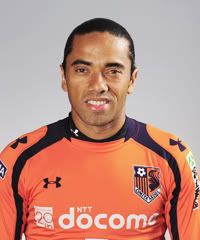 6. Takuya Aoki - 青木 拓矢 - 16 Sep 1989 - 179cm / 72kg
2011 was a year of contrast for Aoki, in which he scored his first ever goals as a pro (two in the same match, in fact, to claim an unlikely draw at Nagoya Grampus), cemented his place in the Ardija first team and... was dropped from the U22/U23 Japan squad that is heading for the London Olympics. He looks to be one of Jun Suzuki's favourites but whether Aoki really should be in the side ahead of someone like Kota Ueda is questionable. It's all a matter of balance. So what does Aoki do that other Omiya players just can't?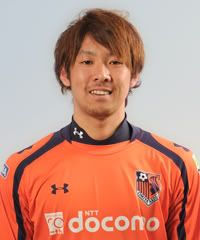 8. Keigo Higashi - 東 慶悟 - 20 Jul 1990 - 178cm / 69kg
Unlike Takuya Aoki, Higashi has held on to his place in the international set-up and there's the possibility that he could turn into a real star. But 2012 is a crucial season for him, in that he could take centre stage both in J1 and in the Olympics, or end up being marginalised due to the inconsistency that to some extent dogged him in 2011. There's no doubt that he has the potential to be a class player and a vital piece in the Omiya jigsaw.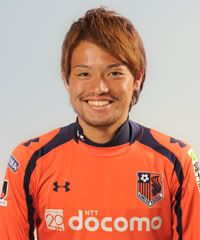 9. Cho Young Cheol - チョ ヨンチョル - 31 May 1989 - 182cm / 74kg - NEW
The most eye-catching of Ardija's signings in the winter of 2011/2012, the former Yokohama FC starlet emerged as Albirex Niigata's best player in 2011 before being sold to Omiya in another manifestation of the Swans' eye-poppingly poor management. A left-side winger, Cho effectively replaces Chikara Fujimoto and in those terms represents a massive upgrade. Expectations are high that he can be one of the players, like Keigo Higashi and Carlinhos, who can take the Squirrels to the next level.
13. Daigo Watanabe - 渡邉 大剛 - 03 Dec 1984 - 171cm / 62kg
So is Watanabe another player who can take the Squirrels to the next level? I would wager that he cannot. A utility player, which in this instance can be taken to read Jack of all trades, master of none, Watanabe is the sort of guy that coach Suzuki thinks is just great. He slots into various positions on the right of defence and across the midfield but in reality contributes precious little to the team. The idea that he might get a starting place over Ueda is crazy, yet at the same time, in the world of Jun Suzuki, likely.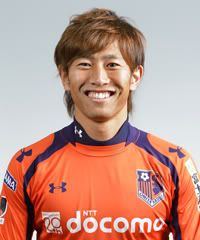 16. Jun Kanakubo - 金久保 順 - 26 Jul 1987 - 170cm / 64kg
A third-season wide midfielder, Kanakubo actually turned into one of the success stories of 2010, when in his rookie year he managed nineteen league appearances and even chipped in with a couple of goals, including a vital headed winner against FC Tokyo. In 2011 he was rather unlucky to be squeezed out as Fujimoto, Higashi, Watanabe and even, God help us, Hayato Hashimoto were preferred in his place. Kanakubo's a decent player and should get a chance.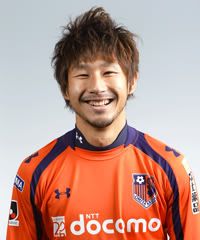 17. Kota Ueda - 上田 康太 - 09 May 1986 - 174cm / 68kg
25 years old and signed a year ago from Jubilo Iwata, Ueda was a key signing for Ardija. He started out 2011 playing in central midfield alongside Takuya Aoki, perhaps lacking a bit of dynamism and forward movement but a tidy player who rarely made a mistake. Then later in the season Suzuki seemed to have a change of heart and dropped Ueda to the bench as part of a midfield reshuffle. Pre-season indications are that that's where Ueda's likely to remain for the time being - a distressingly poor use of resources.
18. Hayato Hashimoto - 橋本 早十 - 15 Sep 1981 - 175cm / 63kg
I realised a little while ago that Hashimoto will never leave Omiya and will always, always get his contract renewed. It's kind of like a social service. Hell, if he wasn't in the Ardija squad, what else could he do? In another example of Suzuki's lapses into madness Hashimoto managed to get a regular starting place for the last couple of months of 2011, despite never having shown any aptitude for J1-level football. I mean paying the guy a kind of pension is one thing, but letting him in the team? Get serious.
23. Shin Kanazawa - 金澤 慎 - 09 Sep 1983 - 174cm / 67kg
Kanazawa is a bit like a more capable version of Hashimoto, in that he's always going to be around the squad but sadly doesn't offer all that much when it comes to playing matches - more than Hashimoto, obviously, but really not that much. He's a central midfield terrier-type, keen and hard working but ultimately pretty limited. Rationally Kanazawa should be a substitute at most but he might end up as first-choice goalkeeper for all I know.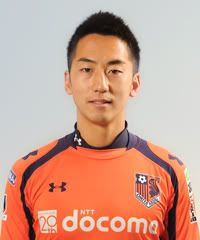 *