2. Kosuke Kikuchi -

菊地

光将
- 16 Dec 1985 - 182cm / 72kg - NEW
Kikuchi comes in as a new signing from Kawasaki Frontale and many Squirrels fans will note first of all that he has taken the number 2 shirt from Taishi Tsukamoto, who at the end of 2011 was released from a playing contract two years after being diagnosed with cancer in his leg. Tsukamoto and Kikuchi played together at Komazawa University and it's to be hoped that this back story will motivate the former Frontale man, who's expected to take a first-team slot in the middle of Ardija's defence.
4. Yuki Fukaya -
深谷 友基 - 01 Aug 1982 - 180cm / 73kg
2012 is Yuki Fukaya's third season with Omiya and in all honesty it's not an arrangement that has worked out as well as Ardija followers will have hoped. He's a strong guy and occasionally contributes a goal via a bullet header from a corner, but as a defensive lynchpin it just hasn't happened. His lack of mobility and speed has caused major problems for the team and coach Jun Suzuki has struggled to work out what his best partnership in central defence really is. Starter or sub? Who knows.
14. Shusuke Tsubouchi - 坪内 秀介 - 05 May 1983 - 180cm / 75kg
Tsubouchi turned out to be the unsung Ardija star of 2010, his first season at the club - an unfussy but reliable central defender with excellent positional sense, who kept Mato Neretljak out of the team. That success must have left the player scratching his head at the way he was treated in 2011, when Tsubouchi effectively was a fourth-choice behind Fukaya, Kim Young Gwon and even Yosuke Kataoka. I'm not sure he deserves it, but I guess that makes him likely to be a reserve this year too.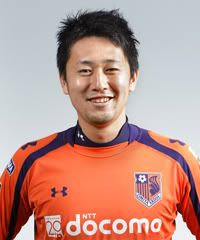 20. Kim Yong Gwon - キム ヨングォン - 27 Feb 1990 - 186cm / 74kg
One of the very few bright spots of FC Tokyo's shock relegation season in 2010, Kim's failure to settle at Omiya contributed to Jun Suzuki's defensive headaches that continued throughout most of last season. The fact that the young South Korean international has stayed with Ardija suggests that both parties remain optimistic that things will work out in the long run, but Kim needs to sort out the communication side of things with his team-mates - and to start turning in regular performances worthy of a first team place.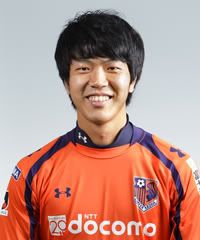 22. Takumi Shimohira - 下平 匠 - 06 Oct 1988 - 178cm / 68kg - NEW
Young left-sided defender who has moved to Omiya from Gamba Osaka. Pre-season ahead of the 2012 campaign suggests that Shimohira will get a first team place, but there has to be a question mark over bringing in someone who wasn't a regular starter at a team with a notoriously poor back line. Nobody would be more pleased than I if he turns out to be a big success. However, does Shimohira really offer a step-up in quality over the alternatives?
24. Norio Suzuki - 鈴木 規郎 - 14 Feb 1984 - 177cm / 78kg
Signed in mid-season 2010 after a spell in France with Angers, Suzuki had experience of a J-League career dating back to 2002 to bring to the Omiya table and he quickly slotted into the team as a utility player capable of appearing in defence or midfield, mainly on the left-hand side. Not the most eye-catching member of the squad, Suzuki's a reliable reserve, doggedly determined and possessed of an enormous amount of energy, as well as being among the best taker of set pieces at the club.
26. Kazuhiro Murakami - 村上 和弘 - 20 Jan 1981 - 178cm / 74kg
One of the Squirrels' main signings two years ago, Murakami was previously a regular in the Kawasaki Frontale side that had in 2009 finished second in the league. As with Fukaya, things have never gone quite as well as had been hoped for Murakami, who often seemed to find it difficult to mesh with his team-mates. There have been glimpses of what he can do, but with the arrival of Takumi Shimohira and the return to fitness of Daisuke Watabe, Murakami can't be sure of a starting spot.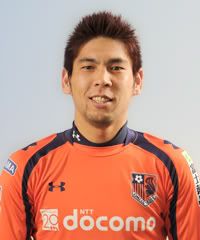 30. Daisuke Watabe - 渡部 大輔 - 19 Apr 1989 - 170cm / 67kg
The former youth team product had a good start to 2011 and seemed to be bedded in as Jun Suzuki's right-sided wingback of choice. Not the most physically imposing defender, he nevertheless added a lot to the attack with his speed on the overlap and all that was missing was Watabe's first ever J-League goal. Then injury struck and he missed all the second half of the season, giving other players the opportunity to take his place in the pecking order. Watabe must be hoping he gets his chance to shine... and score.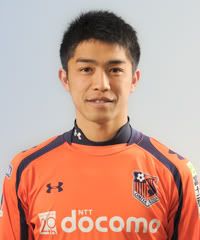 34. Yosuke Kataoka - 片岡 洋介 - 26 May 1982 - 179cm / 73kg
Oh God oh God oh God. Sold by Omiya to Kyoto Sanga two years ago, it seemed extraordinary to some Squirrels fans that a J1 club should been keen enough to pay money for a player who never really convinced as a first-teamer despite having been on the Ardija scene for five seasons. What's worse is that Kataoka actually managed to work his way back into the first team, thanks to the general underperforming of others in the centre back role. Surely - surely - the signing of Kikuchi means he'll be a reserve. Please.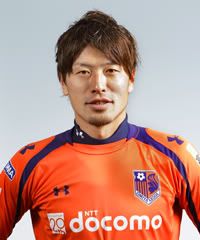 *