1. Takashi Kitano -
北野 貴之 - 04 Oct 1982 - 186cm / 80kg
First choice for four years at Albirex Niigata, Kitano came to Omiya two years ago and immediately took over the goalkeeper's jersey from Koji Ezumi. In his first season Kitano ended up a clear winner in the GGOA Player of the Year readers' vote and 2011 was pretty solid too. His shot-stopping, cross-catching and concentration are all good and he's also able to control his penalty area and inspire confidence in the defenders around him - in other words, when fit Kitano's a definite starter.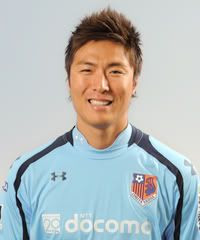 21. Koji
Ezumi - 江角 浩司 - 18 Dec 1978 - 191cm / 84kg

Now definitely a veteran at 33, previous Squirrels number one Ezumi is evidently happy enough to take a contract for the season knowing that, unless Takashi Kitano gets injured, he's set for a further year of sitting on the substitutes' bench and turning out only for Nabisco Cup matches. As such Ezumi represents a decent second choice - assuming he can retain his confidence and sharpness in the absence of much real first-team action.
31. Keiki Shimizu - 清水 慶記 - 10 Dec 1985 - 183cm / 75kg
Signed, what is it now, four years ago from JFL side Ryutsu Keizai University and still to make any impact whatsoever on the Squirrels first team. Shimizu is the new Nobuhisa Kobayashi, someone who never got close to playing serious football for Omiya in five seasons and who was then released to be the reserve keeper at another JFL team. It's a living, I guess. Maybe 2012 will be Shimizu's year. But I think we can almost guarantee that it won't.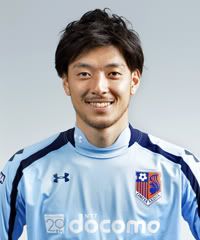 35. Shuhei Kawata -
川田 修平 - 05 Apr 1994 - 185cm / 77kg
The latest in a long, long line of successes to be promoted from Ardija's youth set-up, Kawata sneaked into the first team squad 2011 but spent most of his time finishing his Geography homework rather than biting the ankles of the senior pros. He'll be along for the ride more than anything else; after all, he's eight and a half years behind Keiki Shimizu in the pecking order.
*